The LAB Physiotherapy & Rehabilitation Center
The Lab physiotherapy & chiropractic center is a state of the art facility with highly experienced chiropractors and physiotherapists who provide evidence-based healthcare solutions for musculoskeletal and preventive medicine for individuals of any age and health condition.
Being in pain can be rough.
But we'll get you back to what you love.
Empower yourself
with a recovery plan that you can trust.
Trusted experts
for injury and pain solutions
Being in pain
can be rough.
But we'll get you back to what you love.
Our rehabilitation services
Our chiropractors
& physiotherapists
can help if...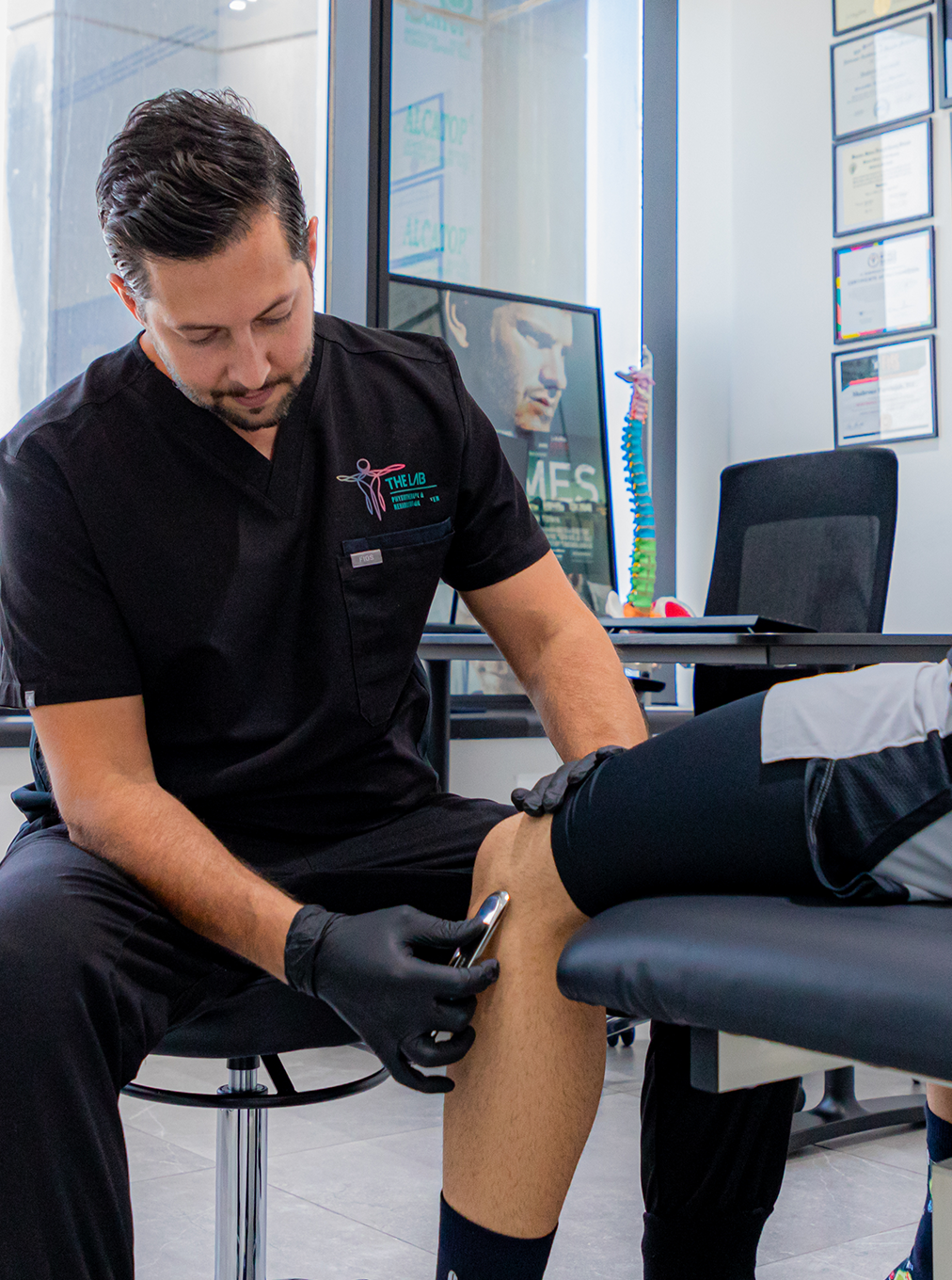 If you are like the majority of our patients, you've already tried to do something about your issue yourself or have waited for it to resolve itself.
Get peace of mind
with the right diagnosis.
Searching your bodily aches and pains symptoms online can lead to an inaccurate and an often alarming self-diagnosis. After a thorough assessment with one of our certified chiropractors and physiotherapists, you'll get comfort knowing the root problem and will have a plan for recovery.
Visit the Lab and put yourself in the hands of dedicated, caring therapists and physiologists. We've solved pain and sticky injuries for people just like you.
"I've visited many other options around Dubai, and found them to be the most professional and reputable.
"Been with Dr Ruz for more than a year now and he's magic! Really friendly and intimate team and a great set up. Highly recommend their services for injury rehab and for ongoing maintenance and prevention.
"Great bedside manners and knowledgeable about neuromuscular issues. I highly recommend this place!."
"I've been waiting for exactly this kind of place in Dubai! Staff are extremely knowledgeable and professional. I look forward to my visit each time."
Most Common Chiro & Physio Questions
Physiotherapy is a physical treatment to restore, maintain, and maximize patients' mobility, function, and well-being through massage, exercise, manual therapy, and advice
Physiotherapy is multi-dimensional and can treat a vast variety of conditions. Here are some of the conditions that can be treated by physical therapy and rehabilitation:
Sciatica (e.g., disc herniation)

Sports injuries (e.g.,  elbow pain, tennis elbow, golf elbow, muscle tear, runners knee)

Spinal stiffness (e.g., back pain & neck pain)

Knee pain (e.g.,  patellar tendonitis, meniscus tear, swollen knee )

Motor vehicle accidents – MVA (e.g., whiplash)

Foot pain & ankle pain (e.g., Plantar fasciitis, ankle sprain, bunions)

Shoulder pain (e.g., shoulder blade, shoulder impingement, rotator cuff tear, frozen shoulder)

Hip pain (e.g., arthritis, impingement)

Wrist pain (e.g., carpal tunnel syndrome)
No. Physiotherapy is direct access in Dubai. This means that you don't need a referral to come and see us.
Once we've had an opportunity to personally understand and assess your problem, we'll be able to give you a timeframe for expected recovery. If we don't feel that progress is happening as expected we will work with you to understand the best course of action.
Get Your FREE Consultation